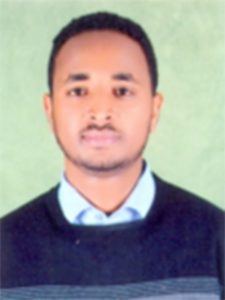 Dr. Henok Tadele is an Associate Professor of Pediatrics and Child Health with more than 15years of experience in clinical care, research, teaching and health/academic institution leadership. Dr. Henok Tadele is also a Pediatric Cardiologist and supervises PhD student's dissertations and clinical specialty student's thesis as primary advisor. Dr. Henok is also secretary general and executive board member of Ethiopian Society of Pediatrics/EPS. He is also Co-Editor-in-Chief for Ethiopian Journal of Pediatrics and Child Health. Dr. Henok has received several recognitions for his contributions at regional and national level.
Currently, Dr. Henok Tadele is Co-Principal investigator for Saving Little Lives/SLL project, large-scale project funded by the Global Funding Facility and coordinated by UNICEF Ethiopia.
He was also Co-Principal investigator for the currently phasing out Invictus study project- Investigation of rheumatic atrial fibrillation treatment using vitamin K antagonists (VKAs), Rivaroxaban or aspirin studies.
He is also co-investigator for Implementation Research to Scale-Up and Evaluate the Impact of Antenatal Corticosteroids on Preterm Newborn Outcomes (ACS): a multi-country implementation research. 2022-2027(Funded by BMGF and coordinated by World Health Organization).
Publications: https://orcid.org/0000-0002-9400-6563